If A Tree Falls On Your Car, Is It Considered Totaled?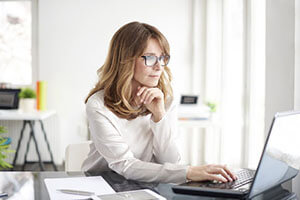 Whether or not your car is deemed "totaled" after a tree falls on it is dependent on the cost of repairing the car. While the threshold for "totaling" a car may vary from state-to-state, a car won't be totaled just because a tree falls on it.
Other factors (age, mileage, pre-damage condition, etc.) factor into whether or not repairing the damage from the tree would be more than the car's overall value, therefore resulting in a "totaled" declaration.
What Happens If A Tree Falls On Your Car During A Storm?
When a tree has fallen on your car during a storm, it can be quite confusing as to "who is at fault" and "who is responsible for covering the damages?"
Assuming you've got comprehensive coverage, then your insurance provider will help to repair or replace your vehicle after a tree falls on it.
Comprehensive coverage is a coverage that is usually optional and assists in repairing damage not caused during a collision. This includes things like theft, animal damage, hail damage, and tree damage.
Covered by comprehensive coverage:
Falling Debris - If a storm, hurricane, or tornado causes debris (like a large tree branch) to fall on your vehicle while it is parked in your driveway, then your coverage should handle the damages on your behalf.
Flood Damage - Heavy water damage and/or flooding suffered during inclement weather can also fall under your comprehensive coverage.
Strong Winds - The damage incurred on account of strong winds is also handled by comprehensive coverage.
Having some form of coverage, you can expect to get some form of compensation should a tree fall and damage your car.
Some other coverages plans that would provide protection of some sort against tree damage to your vehicle are:
New Car Replacement Coverage - assists in paying to replace your vehicle if it is totaled by a falling tree with a new car of the same or similar make and model. This coverage provides more for a replacement vehicle than what the insurance check for comprehensive coverage would, so it's important to also have it within your policy.
Rental Imbursement Coverage - an optional form of coverage that provides assistance for a rental while your vehicle is being repaired after tree damage.
If A Tree Falls On Your Car, Who Is Responsible?
That all depends on who owns the tree; if a tree from your yard falls on your car, then you're the one responsible. If you've got the comprehensive coverage mentioned earlier, then you would end up only paying the auto deductible.
Responsibility shifts if your neighbor's tree falls on your car. If you can prove their negligence (a clearly dead or rotting tree, for example) or if you've asked your neighbor to remove/trim the tree in the past, then you have a solid case.
When a landscaping company that is removing a tree causes it to fall on top of your car, then their insurance should cover any and all damage.
Should your vehicle be damaged by a falling tree while you're driving, then you can expect your comprehensive coverage to account for those damages. [a][b]
If, however, you hit a tree that has fallen into the road, then you'll need collision coverage in order for those damages to be covered.
A falling tree is viewed, in the eyes of your insurer, as unavoidable and, therefore, under the protection of comprehensive coverage.
A fallen tree is considered avoidable and it is seen as completely within your power to avoid obstacles while driving.
What To Do With A Car That Was Damaged By A Tree
You should act as quickly as possible if your car is damaged by a tree. Take photos of the damage from every angle, then call your insurance provider.
Once you're connected to a claims representative, ask them what steps you can take to get your vehicle repaired as quickly as possible.
If a third party caused the tree to fall (like a tree removal service), then get their insurance information and exchange yours with them.
Your insurer may pay you for your claim, while also seeking reimbursement from the third party's insurance company.
After reporting your car to your insurance, if the cost of repairing the tree damage is greater than your car's value, then your car is likely to be defined as "totaled."
You can opt to repair it yourself, or just take the payout from your insurer. However, if you're looking to get a fair-market price, WeBuyTotaledCars specializes in buying totaled vehicles.
With just a few photos and basic information about your vehicle, we can provide a quote for your vehicle in under 2 minutes.
Our customer service representatives can then connect you to one of our local partners, where you can schedule vehicle retrieval within 24-48 hours of contact. Don't worry about costs, because the retrieval is completely FREE.
After a brief inspection, the towing agent will put the entire quoted amount in your hand and haul your wreck away. Zero haggle. Zero hassle.
Contact WeBuyTotaled Cars now and we'll help your totaled car "make like a Tree" and "Leaf".
What type of insurance pays for damage to a car hit by a fallen tree?
Falling trees or tree limbs can cause significant damage to your vehicle, but comprehensive coverage within your auto insurance policy can provide assistance. This form of coverage helps to pay for repairs or replacement of your vehicle if a falling object (like a tree) damages it.
Is tree sap damage covered by insurance?
While comprehensive coverage will account for damage incurred by falling branches, it will not cover the damage tree sap does to your vehicle by eating through the pain. That is considered foreseeable and avoidable damage, especially since it occurs over a long period of time.
Does homeowners insurance cover tree damage to cars?
Under normal circumstances, homeowner's insurance will not cover the damages from a tree falling on your car. If you have comprehensive coverage on your vehicle, however, you can file a claim and get that taken care of.
It's a Quick and Easy Process
Vehicle Details
Answer a few quick questions and provide a picture if you can.
Offer
In less than two minutes, you'll have a guaranteed offer.
Accept
Accept the offer if you're happy with it.
Get Paid
Within 24-48 hours, we will tow your car for FREE and pay you on the spot!
Get An Offer Online